Anita Chauhan

Ontario, we need your help! Deathcare workers are not being prioritized the way they should be as part of the Ontario government plan. We've already seen how previous outbreaks across the country present very real risks, and with rising numbers, 10-person events, and continued exposure to the virus, we need you to help us advocate for our #LastResponders.

The Funeral Services Association of Canada (FSAC) needs help to get these people prioritized sooner than the projected July 2021 timeline for vaccination. Read more to learn how you can help, or simply visit the FSAC site to send a letter to your MPP.
#LastResponders are Front-Line Workers, Too.

When considering those standing on the front lines of the COVID-19 pandemic response, most people think of doctors and nurses. However, there is also an often uncounted, front-line workforce composed of those at the end of life space and death care industry. At Eirene, we would like to take this moment to thank and highlight the great work that Ontario's #LastResponders have undertaken throughout the last year.

While the rest of the province has seen a strict lockdown, Ontario's funeral homes, cemeteries and crematories have been operating 24 hours a day, seven days a week. These brave people have worked hard to make sure that those entrusted to their care and the families that we serve are receiving uninterrupted service and attention, regardless of the cause of death.

Putting their Lives at Risk Everyday
---
Due to the reality of the pandemic, it is essential to know that death care workers across Ontario are given the necessary precautions to help keep themselves safe against the virus. As the Ontario government unveils plans for vaccine roll-out, death care workers are being left out of the conversation for the COVID-19 vaccine.
Although Public Safety Canada has deemed death care workers essential, there has not been enough advocacy on behalf of all these workers. These death care workers have been putting their lives on the line every day to maintain safe end of life services to Ontarians everywhere.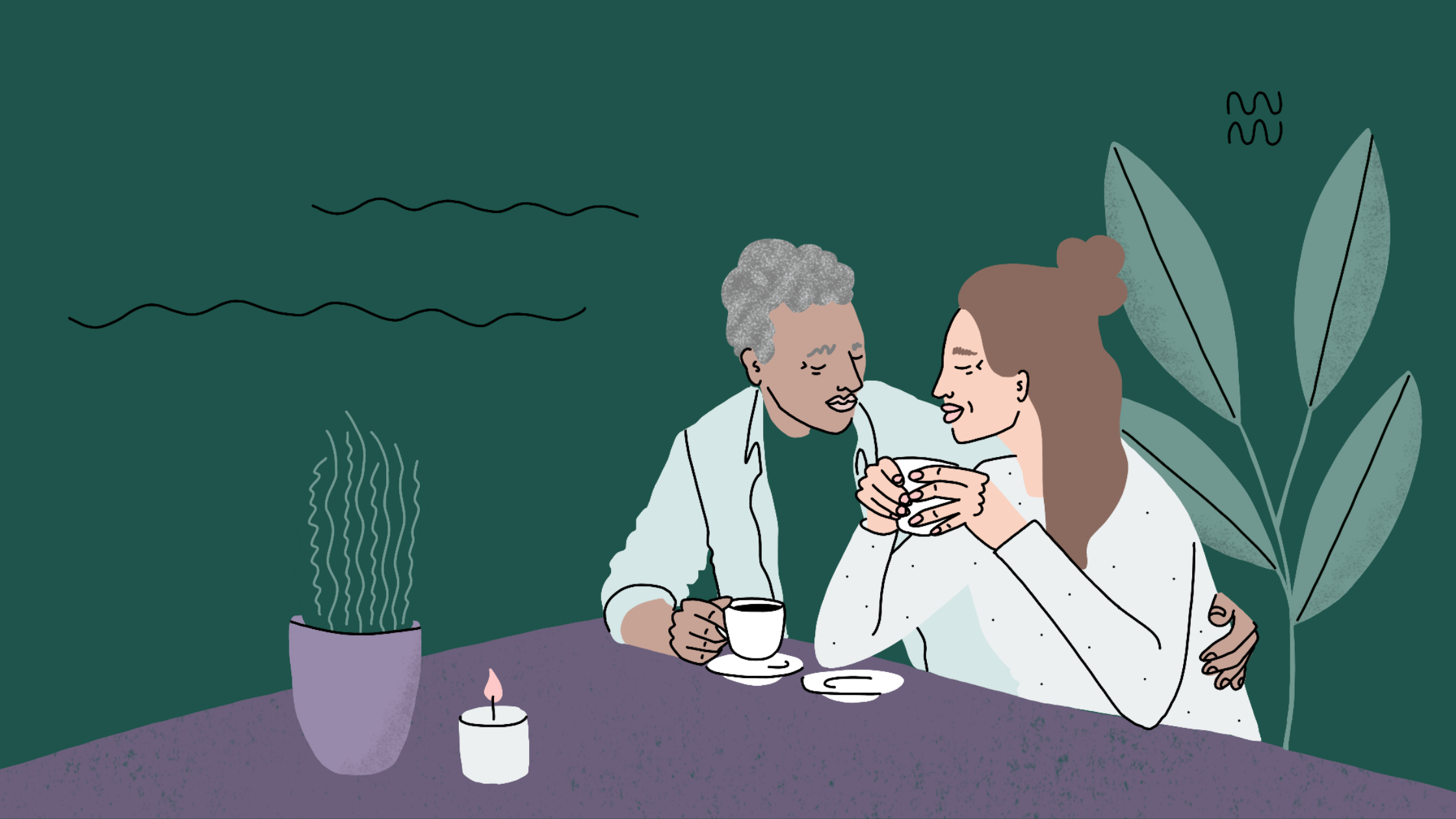 According to the Funeral Service Association of Canada (FSAC), currently, "Death care workers would come in Stage 2 of vaccine delivery, after long-term care homes, 70+ seniors, healthcare workers, and some indigenous communities." Based on the Canadian Federal vaccine rollout schedule, this second round is projected for March-July 2021.
Eirene is supporting the death care worker community to be considered in the early stages of the vaccine roll out, before the general public. We are also advocating for the Ontario government to give us a definitive answer to when they will receive these inoculations.
With the influx of cases across Ontario, there is an increased risk posed to #lastresponders. These individuals come into contact with those who have both knowingly and unknowingly passed from COVID-19. Further, while the virus can remain infectious on different surfaces for a varying amount of time, there is no conclusive evidence about how long the SARS-CoV-2 virus can survive on human tissue. There is also no information around whether it can be transmitted from the dead to the living.
Other provinces have done right by their #LastResponders by including them in stage 1 of their roll outs. It's time that Ontario does the same. Eirene believes that death care workers should be prioritized and included in Stage 1 of the vaccine delivery and other such marginalized communities and marginalized. The health, safety, and well-being of everyone who tends to the deceased should be the priority from first to last responders.

The Bottom Line
---
Those in the death care industry have worked tirelessly over the last year to provide safe and uninterrupted service. These workers pick up the deceased at Long term care (LTC) facilities and hospitals and care for those who have carried the virus. These brave employees happily, and dutifully support the bereaved (in-person) and comfort family members who may have interacted with that person while they were alive.
There is an evident lack of advocacy for the safety and well being of Ontario's #LastResponders, and Eirene believes that needs to change.

"Navigating the end of a loved one's life can be overwhelming to individuals and families, but adding a pandemic and the quarantine to the mix can create even more fear and worry. As Ontarians struggle to find peace through this time, they are turning to funeral directors and death care workers with their grief, worries and concerns. These #LastResponders are pillars of the community and should be recognized as such by the Ontario government," shares Eirene CEO and Co-Founder, Mallory Greene. "Including them in the category of front-line workers and providing them with the same safety and assurance that is afforded to other, at risk groups is absolutely essential."

Our friends at FSAC have worked to achieve recognition from the Canadian Government that Bereavement Sector employees should be considered in the 2nd round of vaccinations as essential workers. But, they need more help.
Help us make a change. We at Eirene believe it should go further than Stage 2; there is no guarantee that the vaccine roll out will go according to plan, and we believe that an extended timeline can create more risk to these workers.

We're committed to honest pricing. We don't charge extra for mileage, device removals or crematorium fees.
We've got your back
---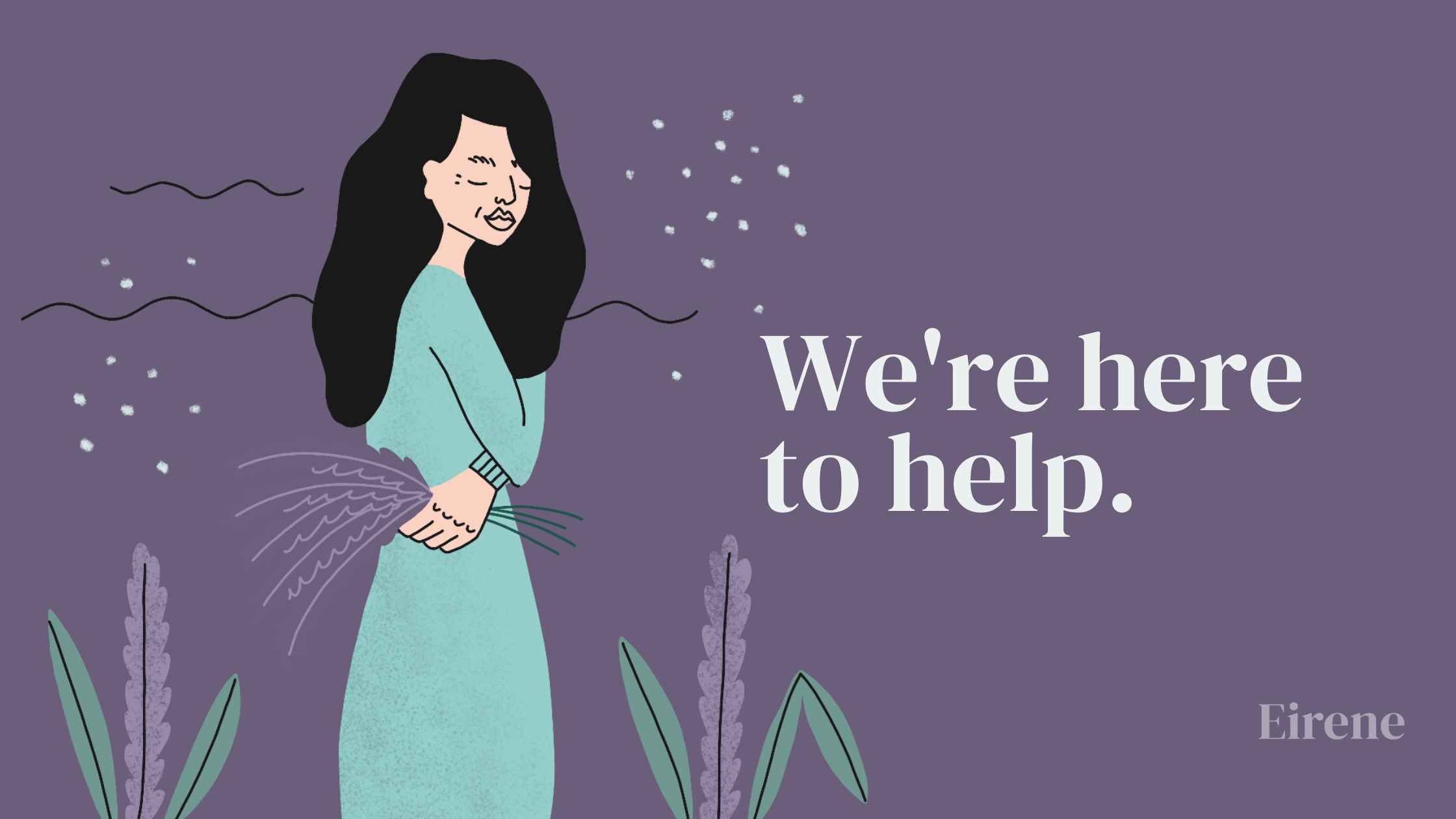 We all may be unaware of the immense value that death care workers provide to our communities, day in and day out. But now, as we navigate this next stretch of the Coronavirus pandemic and this new normal of accelerated loss, the sacrifice, importance and necessity of their service stand out. We must consider and increase vaccines' availability for funeral home staff and death care workers across the province.

As funeral directors and death care workers, assisting families through this period of change and loss is our privilege and honour. Send a letter to your MPP or connect with Eirene today to learn more about how to get involved.
---
By the numbers:
Funeral Industry Employment: 10,076 (Canada wide)
Number of Death care-related Businesses: 1,761 (Canada wide)
According to government research from 2019, approx. 425 funeral homes are located in Ontario, plus 138 characterized as indeterminate/non-employers.